Welcome to Computer Technologies International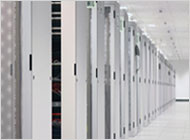 CTI was established in 1987 to render Automated Data Processing (ADP) consulting services... Today, CTI is a respected technology services leader, providing IT solutions and IT Professional Services to federal, state and local governments, as well as corporate clients.
Technologies
Client/Server SW-Development Tools,Delphi
Java and JavaScripting
Web-based Languages HTML, XML, Perl, CGI
Network Infrastructures Novell, Banyan Vines,
Approach
CTI's Management Approach consists of one basic principle: commitment to deliver computer/multimedia based solutions on-time, within budget, and within schedule. CTI organizes, plans, and controls projects by tasks and activities.